"I am not dead. You can see… I'm here," feisty grandmother Glenys Morris declared.
As if grieving her late husband isn't hard enough, Mrs Morris has now been caught up in a paperwork nightmare.
The state has got it wrong and declared her dead too.
READ MORE: Liane Moriarty reveals new book amid cancer diagnosis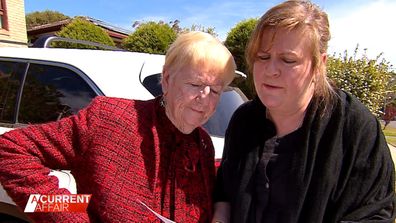 But she's clearly still living.
"Mind, body and spirit," she said.
She contacted A Current Affair to help her sort the mess out.
See the full story on A Current Affair tonight at 7pm

'I am not dead': Grandmother's paperwork nightmare